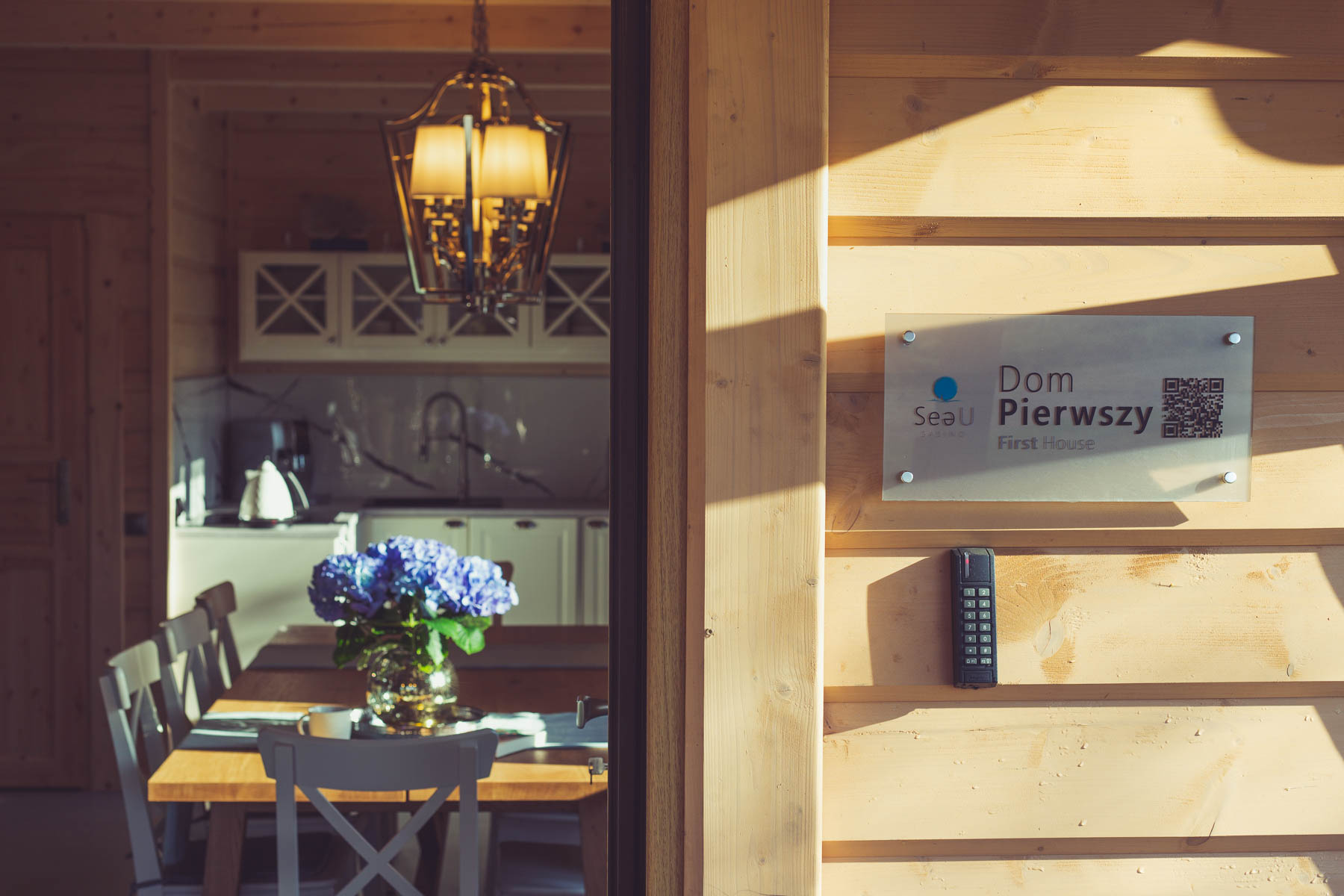 18 czerwca 2022
OUR FIRST HOUSE
Luxurious house by the sea in Sasino is a culmination and essence of leisure and a-few-years' experience. House was built fully from a spruce wood and has capacity of 8 people. Abundant nearby nature in the synergy with natural materials, which create First House in Sasino (grinded concrete that goes well with white marble), in addition to the top-quality equipment, create a coherent whole and carefree leisure scenery.
First House is a place in which harmony and calm are not cliché phrases. You will experience here happiness, get closer to the nature, will take a deep breath. You will associate spruce aroma in the rooms with relax and times only for you. In the luxurious living room, you will find a fully equipped kitchen, a fireplace, as well as tv and audio equipment. The top of the house consists of four cozy 2-persons bedrooms. Both First House and all the other houses for rent are an ideal alternative for a romantic weekend in two, as well as a destination for a vacation trip with family.
Luxurious houses by the sea have something in them from Christian Andersen's fairytales – you come to them with different worries and leave their doorsteps with an open mind. Luxury can be understood in so many different ways; at ours, it's reflected by the simplicity and minimalism. The charming thing in the First House is also the fact that it seems to be an austere style but thanks to the well-chosen decorations, it turns into a place where you want to stay. When sitting on a couch you always have a choice: glass of wine or an aromatic tea with orange. A date in such circumstances can turn into something more as you never know where the cupid is. The rumor has it that it likes to spend time at the polish sea.
First House is a luxurious house by the sea, also literally. Every day, we make sure it matches the highest standards and is a place where our guests want to come back. When looking for luxurious houses by the sea, you need to come to Sea U Sasino.